Meet The Elmira Pump Team
The Elmira Pump team brings the expertise you expect and works together to ensure quality design and sales integrity. As a family owned and operated business for over 35 years, we understand the value of a great staff.
---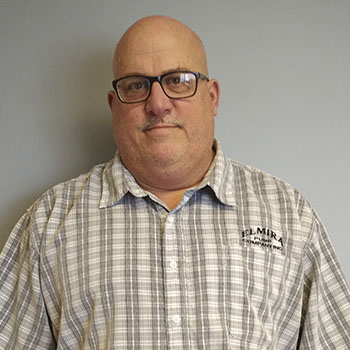 Jim Germann |
 President
Jim Germann has 25 years experience in the wastewater treatment field. He was the Water Treatment Manager for Kuntz Electroplating Inc. for 15 years and was directly responsible for all the day to day water treatment operations including designing, fabricating and installation of all new process equipment. Other duties also include evaluation and pilot testing of new technologies. On numerous occasions, Jim served as Kuntz Electroplating's representative when dealing with MOE (Ontario Ministry of the Environment) and EC (Environment Canada). Jim also served as Industry Representative on round table committees dealing with environmental issues. Jim is a community oriented individual that believes in the importance of helping out whenever possible. Jim served as a Lieutenant with the Elmira Fire Department, recently retiring after 20 years service. As well as a volunteer, acting as the Fundraising Chairman for Muscular Dystrophy, as well as fundraising efforts for United Way.
---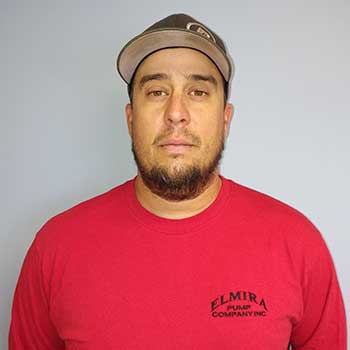 Andrew Germann |
Plant Manager
Andrew Germann is a man who takes accountability for his action and is a very productive individual. He has 25 years of experience being a pump technician and now is the plant manager at Elmira pump. He is a licensed millwright and has related post-secondary course certification.
---
Bird Germann |
Controller
Bird Germann has been in the field of accounting for over 30 years. She is responsible for accounts receivable; payables; payroll and human resources department . As with all family operated businesses, Bird also steps in and provides coverage in purchasing; shipping/receiving departments; reception and order desk when necessary.
---
Robyn Germann |
IT/Millwright/Electrician/PLC
Robyn Germann a capable, proven electrician who has extensive experience of carrying out maintenance, troubleshooting and installation of electrical components and system. Robyn has been with Elmira pump for over 10 years and is a licensed millwright.
---